Our Learning this week
Week ending 11.9.19
The children have settled really well into our Reception classes! We have been enjoying learning new school routines and exploring all of the resources in our classrooms. We will continue to explore the wider school next week and become more settled as we stay in school whole days.
Week beginning 1st July 2019
This week we have enjoyed having the sun out. We have done lots of outdoor learning and especially loved getting involved with the water play. This week we have also liked building dens and using them for different role-play scenarios. We have had a tent in the outside area where children have been calmly reading.
Don't forget reports come out this Friday (5th July)
In phonics this week:
We have practiced spelling with digraphs
Sentence structure
Sight words - especially spelling
In maths this week:
We have been working with "Base 10" to help with place value
We have been using coloured water to help us organise capacity
We have ordered the days of the week
Week beginning 24th June
This week we successfully completed our first school trip! Thank you to all volunteers that came to support us, we couldn't have done it without you. The children had a lovely day and brought lots of knowledge away from the farm. We have used our new farm learning to write short recounts especially in Mrs Vincent's phonics group.
In phonics we have:
Continue to recap digraphs
Practiced reading Phase 4 words
Continued to read and write sight words
In maths we have been:
Place value to 20
Practiced with the part-whole model
Week beginning 17/06/19
This week we have really enjoyed taking part in the space themed Maths Fest. We baked space biscuits, ordered aliens and stars according to height, created repeating patterns and completed space addition and subtraction. We also enjoyed watching Mr Ruffle launching his rocket into space. We will be having a rocking building workshop followed by an afternoon of launching them into space in the week beginning 01/07/19 so we will be asking for empty litre plastic bottles.
In Phonics this week:
We have revised sounds "or" and "er"
We have been focusing on spelling our Step 3 sight words
Spelling different words containing diagraphs
In Maths this week:
We have been subsidizing using tens frames
Looking at different lengths and how we measure them
2D/3D shape and their properties
Week beginning 10/06/19
This week we have been basing our learning on "The Three Little Pigs". We have worked together to create posters about the little pigs and created idea maps when recalling the story. The children have worked hard to re-tell the story through writing, role-play and short films. We have also enjoyed building houses using lots of different materials.
In Phonics this week:
We focused on "ear" and "air"
Continuing to practice blending when reading
Building sentences using our own ideas from a given picture
In Maths this week:
We have worked on addition and subtraction
We have been finding different ways to help support us when working out a Math problem
We have also been estimating distance using ramps and toy cars
Week beginning 03/06/19
What a fantastic first week back. The children have settled into the final term really well and are showing fantastic learning. This term we have split into two phonics groups so it may be that your child is learning with a different teacher to normal. This week we have focused on writing sentences. We are remembering that sentences need capital letters, finger spaces and full stops.
In phonics this week:
We have been revising "ure" and "er"
We have used our phonetic knowledge to create sentences
In maths this week:
We have used the part whole model to establish number bonds to 10
We have been estimating quantities
We are continuing to practice "one more" and "one less"
Week Beginning 20.5.19
We really enjoyed our first Sports Day on Friday. All the children aimed high, tried their best and displayed all of our school values as they participated. We were so proud of them that we celebrated in the afternoon with ice lollies and a film. They have worked so hard all half term and deserve a well-earned rest this holiday.
In Maths we learnt about halving, doubling and sharing. In Phonics we revised ure and er.
Please remember that Monday 3rd June is an INSET day so term will commence on Tuesday 4th June.
After the break, in phonics we will be mixing up the two classes.
In Bay class we will be revising all our Step 3 digraphs, going through them in reverse order this time, starting with ure and er. The focus will be on writing words with these sounds in
In Mint class, we will be exploring reading and writing longer words with all of our Step 3 digraphs in, as well as looking at the importance of finger spaces when we write sentences.
In Maths we will be exploring some place value number work
part, part whole
one more/one less
estimating
...and revising the names of 2D and 3D shapes.
Week beginning 13.5.19
This week some of us have enjoyed getting very sticky while making honey cakes. We learnt about honey bees then some of us who wanted to wrote our own instructions for how to make the cakes. There was some super writing all round. We also learnt some interesting facts about spiders and worked together to make a giant spider out of modroc.
In maths, we have been estimating quantities and seeing how close our estimates are, as well as consolidating our previous work on doubling.
In phonics we have been revising oi, ow, air and ear. In English, we are continuing to develop our understanding of what a sentence is and have been focusing on using a full stop to mark the end of a sentence.
Next week we will be:
Enjoying participating in our very first sports day
Exploring 'Our Wonderful World' and all the things we love best in nature. We will be learning what different religions believe about how the world was created.
Exploring halving, sharing and grouping.
Revising the phonics: ure and er
Week Beginning 6.5.19
This week a particular fascination with many of the children has been with mini beasts. We made homes for woodlice, found worms to put in a wormery and had a snail race to explore how fast they moved. In maths we have been consolidating our subtraction skills and in phonics we have been revising oo, ar, or and ur. We have been checking each child's reading level and will continue to finish off everyone in the class next week.
Next week we will also be:
doing phonics assessments
revising oi, ow, air and ear
learning about doubling and estimating
continuing to explore the children's interest in mini beasts
having our sports day practice
Week Beginning 29.4.19
This week we have enjoyed exploring the theme of space again. We enjoyed some stories such as 'The darkest night' and 'Whatever next' and used these to inspire play such as building space rockets and making space helmets, inventing our own astronaut ID's and space passports as well as enjoying some picnics on the moon. As usual, the children's own interests weren't always in the theme of 'Space' and so we also had lots of great learning happening across the curriculum outside of this mini topic. Some of us explored pictures on the computers of things we enjoy and then printed these out to write stories about. Some of us explored mini-beasts that we found in the environment. Some of us played 'teacher' amongst much, much more. We love in Reception here that each day the children surprise us with what piques their interest.
In Maths we have explored subtraction some more and in Phonics we have revised the digraphs: ai, ee, igh, oa
Next week we will be:
Developing the children's interest in mini-beasts
Revising oo, or, ar, ur in Phonics with a particular focus on spelling words with these sounds in.
Solving subtraction problems to apply our newly learnt skills of how to subtract. We are getting quite good at it now!
Week beginning 22.4.19
This week the children have settled back really well after the Easter break. They have impressed us with how they have come in independently each morning and remembered all their morning jobs. We enjoyed hearing what they had been up to over the holiday and also exploring the children's interest in 'Space' and 'rockets'. The children have engaged with this so well that we will enjoy this theme some more next week too.
In maths we have been learning about subtraction and counting in twos and fives. In Phonics we have been revising the digraphs: sh, ch, th and ng. In handwriting, we have been trying hard to remember how to correctly form all the letters of the alphabet and this term will be working on making sure we start all our letters in the right place.
Next week we will be
Revising the digraphs: ai, ee, igh, oa
Exploring subtraction problems and number sentences in maths
Enjoying the story 'Aliens love underpants' and doing a variety of activities linked to this text.
The new whole school reading challenge has been launched and we will be encouraging children to aim high for their certificate. Thank you for all the reading that parents have been doing at home and all the time spent revising the phonics sounds and sight words. It really makes a difference to the children.
Week Beginning 1.4.19
We have enjoyed exploring Easter this week; making houses for some chicks in the small world area, weighing Easter eggs, writing Easter cards and making Easter nests. We have been learning about the life of Jesus and enjoyed Messy Church with the Nursery children where we heard more about the Easter story and God's love for us.
In Maths, we have been exploring halving and adding and in Phonics we have learnt the last of our Step 3 sounds: ure and er.
We have started to award some children with Green cards, for consistently showing us specific attitudes and behaviour that represents everything 'CREW' (Captains, Rowing together, Everyone's unique, We aim high). After the holiday we will be looking to give green cards out for things like consistently good tidying, good sitting on the carpet and independence in the mornings. We are very excited to see how the children will handle coming into class on their own as we politely ask parents and carers to remain outside the classroom in the mornings from now on. We are sure the children will make us all very proud.
After the Easter break, we will be learning about:
Investigating subtraction, counting in 5's and exploring length and height
Revising the Step 3 sounds ch, sh, ng and th by reading and writing words with these sounds in
Exploring the children's interest in space. If you have any interesting books or dressing up or space related props then we would invite your child to bring these in.
Have a wonderful Easter holiday.
Week beginning 25.3.19
We've had a fun week in the glorious sunshine this week. The children have enjoyed getting outside, getting their toes in the sandpit, creating outdoor builders yards and zooming around on the bikes. As part of our continued work on food, the children made their very own bread rolls and pizzas. They looked tasty and the children were excited to taste them.
The children made Mother's Day cards this week (we hope you've received them and are impressed with your children's writing) as much as we are. In maths we have been focussing on doubling and adding 2 groups of numbers together and finding the total.
Next Week:
We will be halving numbers and continuing to add 2 sets of numbers together
Completing our phonics assessments and assessing their levelled books
Learning about the story of Easter
Week commencing: 18.3.19
This week the children have been reading The Hungry Caterpillar and have enjoyed a range of activities to do with the book. They had a healthy eating workshop and created their own healthy snacks. We have also begun a science experiment, 'Can we change the colour of flower petals?' We had some white flowers and added food dye to each jar of water to see if when the flowers 'drink' the coloured water, it will change the colour of the petals. The children have observed the flowers daily, using their magnifying glasses to see what changes are happening. The petals are slowly beginning to change. We have also planted beans. We know that plants need sun, water and soil to grow but we are trying to grow them in bags without any soil! Will they work? We shall wait and see.
In maths we have been exploring the number 20, finding different ways to make 20 and checking we can recognise the number. We have been looking at the properties of 2D and 3D shapes and spotting them in the environment. We have begun writing bean diaries, writing sentences about what we can see and how they are growing.
Next week:
We will be making a surprise card for Mother's Day
Doubling numbers and adding 2 sets of numbers together
Exploring healthy eating
Week commencing 4.3.19
We had an exciting and very yummy week. The children had a fantastic time making their own pancake batter, following a recipe to make sure it was just right. Then lots of the children watched how we cooked the pancakes and everybody got to decide which topping they would like on theirs and then did a taste test, it seems chocolate sauce was the clear favourite! Thank you to Mrs Villis who donated lots of the pancake ingredients. The children had pancakes for their dessert at lunchtime too! The children wrote their favourite toppings using their sounds to help them, not forgetting to use the rhymes to help them form their letters correctly.
in maths the children have been focussing on the number 18, building towers of 18 blocks, using numicon to find how to make 18 and we made a class graph showing what our favourite pancake toppings were.
World Book Day was a huge success and it was wonderful to see all the brilliant costumes. We read lots of different stories and had lots of activities to do with books. We love reading!
Next week -
We may discover something unexpected in the classroom and will be writing a letter about it. We will be working on the number 19.
We will be planting plants in the garden.
Also a reminder that your children have been given new sight words on their treasury tags and thank you in advance for helping the children learn how to read and write them.
Week commencing 25.02.19
Welcome back to term 4. We hope you had a great break and the children are well rested.
The children have enjoyed reading books about magic and potions this week and wrote their own instructions for potions and then enjoyed making real-life potions. They were very sticky and revolting!
In maths, we have been looking at teen numbers and seeing if we could match the correct numbers to those called out. We've played bingo and found different ways to make the number 18. The children have been practising forming numbers and are doing fantastically well.
As the weather has been so sunny, we have had lots of fun and learning using PE equipment outside. We have been practising throwing under arm and using a tennis bat to hit a ball.
We are looking forward to Pancake Day next week!
A project for half term:
Over the February half term we would love to hear what the children have been up to. Everything they do at this age is a valuable learning opportunity and what they are learning at home is an important part of their learning journey. We would love if you could add some photos to Tapestry to celebrate these moments. We have attached a document below that we sent out via Parent Pay to hopefully give you some ideas of the sort of things you could add.
Week commencing 04.02.19
This week we have been focusing our learning and writing on cats and dogs. We had a special visit from Luna the school dog on Monday to help us think of ideas for our writing.
The children have also been very involved in construction activities this week. Together children constructed their very own train track and used the building tools to fix and maintain it. Children are doing a fantastic job when changing for P.E and are becoming more and more independent each week. A big well done!
Don't forget that next Friday (15th February 2019) is a school inset day - no school for children.
Next week:
We will be continuing with our diagraphs (ee, ai)
Have the choice to have a go at some Chinese New Year activities.
We will be completing some mini challenges.
In maths we will be investigating money.
Week beginning 28.01.19
This week we have focused our learning on knights, princesses and castles. The children have really enjoyed completing colourings, drawings, building draw bridges and creating stories about our learning. We also sparked some new learning this week when we found some ice in the playground. We conducted our own science experiment by leaving water outside in containers overnight and seeing the change in the morning. We also enjoyed playing with the ice rink, pretending that the toy animals were ice skating (see photo album).
Just a small reminder that children are expected to change their level books on their own in the corridor now. Thank you again for your continued support.
Next week:
In phonics we will be continuing with our digraphs - th and ng.

In maths we will be learning how to count on from a given number.

Meeting the school dog to help us with our writing.
Week beginning 21.01.19
This week we have been learning about all things pirates, arrgg! We have drawn and labelled our own treasure maps, made pirate masks, dressed up as pirates and even made a pirate obstacle course. What great fun!
Thank you to all parent volunteers that have stepped forward so far, we really appreciate all of your help with the children's reading.
Due to a change in phonics we will now be changing all children's phonics books on a Wednesday. The children have really got to grips with changing their own level books in the corridor since returning from the Christmas break. We are really impressed. To develop the children's next steps we now will be expecting children to independently go to the corridor and change their level book. This is also in line with our safeguarding policy. Thank you for your continued support.
Next week:
We will be starting Step 3 phonics. We will start with the 'ch' and 'sh' sounds.
In Maths we will be investigating the number 14 as well finding more more of a given number or one less.
We will have a knights/princesses/dragons week next week.
Week beginning 14.01.19
We have been working very hard on our letter formation this week during our writing. We have also loved playing not only schools but hair dressers. The children created our very own Reception salon where we could get our hair brushed, curled and blow dried. A huge well done to all of the children as this week they got changed for P.E for the first time and the children were very independent. We started to learn about repeating patterns and children began to design their own patterns during continuous provision. When dressed as rock stars on Friday we began our "Product Power" math challenge. You can see the progress of this on the back of the classroom doors.
Next week:
We will be creating and labelling our own treasure/adventure maps.
We will be exploring the number 13 as well as sequencing numbers.
Exploring some science activities on Friday afternoon.
Week beginning 07.01.19
A big welcome back! This week the children have settled back into school routines really well and have enjoyed sharing their Christmas news/stories with their friends. Our learning this week was based around the story 'No-Bot' - a robot who has lost his bottom! When the children were challenged to find his bottom in the classroom they found a boat with real rabbits inside and the rabbits were sailing away with No-Bot's bottom. We then had a letter from No-Bot asking us to help him find his bottom so during our writing we wrote letters back to him suggesting where it could be. We also had lots of fun getting creative when building robots in the junk modelling area, colouring robots and painting them too. This week we also looked at the number eleven and how to make this number using tens and ones. A huge well done to all of the children for attending their first Celebration Worship with the rest of the school on Friday, this will now be a Friday routine.
Next week:
In Phonics, we will be learning the sounds: y, z, zz, qu.

In Maths, focusing on the number twelve followed by beginning to understand what a repeating pattern looks like and how we can make one.

All things school! The children will be becoming the teachers for the week, having the opportunity to play schools, write books, teach friends and make their own lanyards to wear and look the part!
Week Beginning 17.12.18
We all made it to the end of term. The children were tired but were fantastic right up until the last day. We all rounded off the term with our Christmas party where we enjoyed lots of games and party food. Thank you for sending in plates of food for your children. We had an amazing time at Messy Church in the morning, where we enjoyed learning about and making Christingles, singing songs and hearing the story of Christmas...'He's Here!'. We loved joining up with the Nursery to do this. Just after lunch, while we were happily singing along to a counting song, we suddenly noticed Father Christmas outside the classroom. We were all very excited to meet him and even more excited to learn he had some presents for Bay class and Mint Class. We look forward to enjoying our new giant chalks and skittles set outside in January. Photos of all these events will be available in the photo gallery section of our class page. Please do read the latest newsletter and topic webs while you are here as well.
In the New Year, we will be
Exploring Teen numbers and simple place value, starting with number 11
Consolidating all of our phonics learning to date and doing some assessments to see how much the children have remembered after Christmas
Enjoying lots of activities around the story 'No Bot' in response to the children's interest in space and robots.
Have a wonderful Christmas and we look forward to seeing you all in the New Year
Week Beginning 10.12.18
This week we have been busy being Santa's elves, selling toys in our toys shop and writing Christmas cards to each other amongst many other things. We enjoyed learning some new Christmas songs so that we could take part in 'The Big Sing' on Friday. We have heard all the children read their Phonics books, we helped each child with writing a letter to Santa and we talked about the ways our families celebrate Christmas. In PSHE (Jigsaw), we thought about some of the things that make us special and unique, some of our differences and similarities and the things we are good at. We are learning that God has made each of us just the way we are and that we are all special.
Next week:
We're looking forward to our Christmas party and Messy Church on Friday (please remember to bring a named plate of party food)
In Phonics, we will be learning four new sounds: j, v, w and x
In Maths, we will be consolidating a lot of the skills we have practised this term including looking at different ways of making numbers up to 10.
Week beginning 3.12.18
Wow what a week! I'm sure you will all agree that the children were fantastic in the Nativity. They really did themselves proud. The feedback we got from the rest of the school after showing them the Nativity during the dress rehearsal was really positive. They loved the singing, the dancing and the storytelling.
When we weren't practising or performing this week we were getting busy learning. In Phonics this week we consolidated some existing learning as well as looking closely at two newer sounds: h and b. In maths this week we started to look at the number 10 to develop our number sense (eg the ten-ness of 10). Given that the number 10 is so important in our decimal number system, we will dedicate next week to investigating 10 some more in particular taking a first look at number bonds to 10. We also looked at height this week. We were able to say who was the tallest and shortest if there were two of our friends stood up but we found it more challenging to order 3 of us by height.
Christmas is just around the corner. We have introduced a Christmas post box into the classroom to encourage us to make and write Christmas cards to each other in school. If/when you bring in any cards from home, what we'd like to do is encourage the children to develop their reading skills by posting the cards straight into their friend's drawers.
Next week we will be:
Writing letters to Santa and talking about how our families celebrate Christmas
Learning some new sounds in phonics: f, ff, l, ll, ss
Investigating number bonds to 10 and the coins 1p, 2p, 5p and 10p
Don't forget it's Christmas jumper day on Friday and we will be joining in with The Big Sing on the playground in the afternoon. We hope to see you there.
Week beginning 26.11.18
This week we have been busy rehearsing for the Nativity next week. We are very excited to show it to you all.
In phonics we have been revising all the rhymes for forming our letters. We are getting good at remembering where to start each letter. We have been continuing to develop our fine and gross motor skills which are essential foundations for learning to write so that we have greater control over the movements required to form letters. All the building models, running, climbing, throwing, catching, kicking, dancing, pouring, digging, action songs and hula hooping is developing our gross motor skills while cutting, colouring, painting, using tweezers, playing with playdough and lego is continuing to develop our fine motor skills. Appropriate play activities are key to providing children with the stimulation to help their motor skills development.
We focussed on reading sight words which we have sent home this week to practise: I the no go to he she.
In maths, we have investigated the number 9 and explored the concept of 'one more' and 'one less'. See if we can find one more/one less than numbers up to 10.
Next week we will be
Performing the nativity, showing you our confident singing
Exploring height - how tall we are - and ordering ourselves according to height
Revising the sounds we have learnt so far in phonics and blending and segmenting the sounds we hear in CVC (consonant, vowel, consonant) words such as top, cat, him
Week Beginning 19.11.18
We have had a wonderful week exploring the story 'The Hairy Toe' in response to the children's interest in catching monsters. In the story, a mysterious monster has lost his hairy toe and it coming closer and closer. On the last page, you see what he looks like. We purposely held back the last page so that we could explore the children's imaginations and see what they thought he might look like. There were some great ideas. In literacy, children drew the monster and described it, using their sounds and the rhymes for each letter to try to write some of these descriptions. In maths, the children measured monsters and made monster counting books. We also explored the number 8 and ordering numbers from smallest to largest.
Next week we will be
Practising the nativity ready to show it to everyone the following week.
Investigating the number 9 and finding one more and one less than numbers.
Thinking about how tall we are, measuring ourselves and ordering ourselves from tallest to shortest
Revising all the letter formation rhymes of the letters we have learnt so far, thinking about which letters are in the same family as others:
curly caterpillar letters - c,

a

, g, d, o, e, s
long ladder letters - i, t,

u

one armed robot letters - r, n, h, m, k, p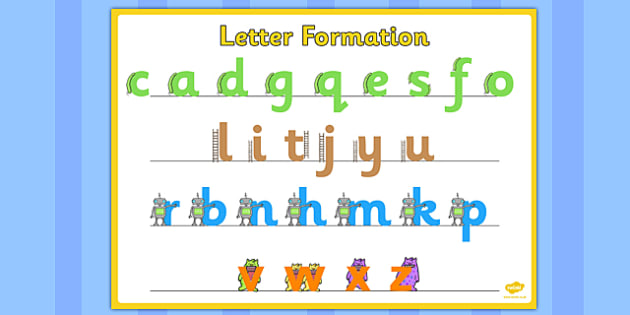 Week beginning 12.11.18
We had some exciting visitors this week. The school nurses came to see us and teach us about hand hygiene. We learnt how to wash our hands properly for the length of time it takes us to sing happy birthday. We put special gel on our hands and held them under a UV light to see the pretend germs.
In Maths, the children have been investigating the number 7 as well as estimating and adding together two small quantities. We started to think about 3D shapes and will continue this next week.
In Literacy, the children have been consolidating all 12 sounds learnt so far and practising their blending and segmenting skills. Please do keep practising these sounds at home and keep reading lots to develop blending skills. Every time the children read at home, they get a sticker to put on their rocket and lots of children are zooming their way to the moon and to a certificate already. We have learnt 6 sight words: I, no, go, so, to, the.
Next week:
We will be looking at the story 'The hairy Toe' in response to children showing interests in monsters, and drawing and writing what we think the mysterious monster looks like
We will be investigating the number 8 and revisiting 3D shapes
We will learn 4 new sounds: ck, e, u, r
Week Beginning 5.11.18
It was great to see some of you at the parent workshop on Wednesday. For those who were unable to make it, we have added the Powerpoint to the Reception class page so please do take a look.
This week the children have been learning the Nativity story in preparation for our Nativity on 6th December. We've been thinking about the plan God had right from the beginning to send himself to Earth to live with us and rescue us. We all found it quite funny that the rescuer of the world came as a baby! We are choosing which character we would like to be in the Nativity and will shortly be sending home letters to let parents know about which costume each child will need. We have retold the story in our own words and are very excited about performing it to parents in just a few short weeks.

In maths, we have been thinking about positional language such as: behind, on top of, next to, in front of....and used this to guide our friends to find the hidden teddy. We have also been exploring the six-ness of 6 including different ways of making 6, what is one more and one less than 6, hunting for 6 of various things in our classroom and much more. On Friday we spent some time matching numerals to quantities and worked really hard doing this.

In phonics we have been learning 4 new sounds: g, o, c, k. We are continuing to learn how to read CVC words that have the 12 sounds we have learnt so far and in our literacy focus activity we worked with our teacher to spell some CVC words that have these sounds in, first by building these words using our Duplo phonemes on a Duplo board and then practising writing them in our literacy books. The children have all been showing that they have been stickatops when learning has got tricky.
Next week we will
Learn sight words: I, no, go, to, so, the as well as continue to read and spell CVC words
Investigate the number 7 and 3D shapes
Enjoy a visit from the school nurse team to learn about hand hygiene
Week beginning 22.10.18
This week we had a visit from the nurses and many children had their flu vaccination. The children were very brave and found the medicine very 'tickly.'
The children have had a great deal of fun building this week. We have had huge walls, suspension bridges, floating boats and aeroplanes. The children have shown great team work, perseverance and planned carefully how to construct their creations.
We have learnt more sounds and the children are enjoying learning the songs and rhymes to help them remember each one. Don't forget to look at the English pages for our videos. The children will all have their phonics cards to bring home this week along with their phonics books.
In maths, we have been matching numerals to numbers, comparing sizes and investigating the number 5.
We are so pleased with how the children have settled into Trinity School this term. They have become a community and made lots of friends. They have explored, created and investigated. You should all be very proud of them, we certainly are.
Have a wonderful half term break,
The Reception Team
Next term, week 1, we will be..
Preparing for Our First Nativity Play
Learning sounds g, o, c, k
Investigating number 6
Week beginning 15.10.18
We have had a great week teaching the children some of the beginning letter sounds, s, a, t & p. They enjoyed learning songs for each sound and even had a go at trying to write the letter. They have made pirate hats and superhero belts, we have been so impressed by their enthusiasm and 'have a go' attitude. Take a look at the English section on our page where you will find some useful videos that the children have watched, showing how to write the letter correctly with the matching rhyme. We're sure your children would like to watch them with you and explain what they learnt.
We investigated the number 4, hunting for them, creating collections of 4 and again trying to write it using the rhyme, 'down and across, down some more. All straight lines it's number four.' The children had a lucky dip of shapes and had a go at saying their shape name just by feeling the shape.
Don't forget next week we have an INSET on the Friday.
Next week we will be..
Learning the sounds i, n, m, d
investigating the number 5
Week beginning 8.10.18
What a busy week!
This week the children enjoyed learning about harvest and had their very own harvest festival, the children enjoyed learning about why we celebrate harvest and bringing in food to share with those less fortunate. We had a special Reception blessing from Reverend Rob in the hall which was the children's very first worship, they listened carefully and enjoyed the experience. The school photographer came in and we all tried very hard to keep clean and tidy at least until the photographs had been taken :)
We have continued to explore sounds in words. The children have listened to words segmented (broken up into their sounds) and had a go at blending them back together to work out the word. For example; f-i-sh, p-i-n, b-u-s.
We have been investigating the number 3, finding all its different representations and reading lots of stories with the number 3 in. We also met our maths puppets, they really are very naughty and kept getting things wrong. Luckily the Reception children were on hand to help them count correctly.
Bay class had their first mystery reader, it was very exciting. They really enjoyed listening to a story being read by a new adult. Don't forget to sign up if you would like to read to your child's class, they really do enjoy having a new adult to listen to.
Next week we are...
Learning our first 4 sounds in our phonics program and how to write them (s, a, t, p)
Investigating the number 4
Exploring 2D shapes
Harvest
Week beginning 1.10.18
The children have had a fantastic week exploring the text, 'Supertato.' We read the story, recorded it on ipads and even added our own sound effects using our voices and musical instruments. The children had fun making their own vegetable superheroes, writing speech bubbles for trapped veg and managed to cross the bridge into class to escape the evil peas! Using paints and vegetables, the children printed pictures and had fun with the cinnamon playdough. Outside we explored how strong some of our very own class superheroes were by weighing items that they could lift, looking at the scales and exploring the number 2 in various ways. The children became detectives and went on a hunt for the missing 2's.
Next week we will be...
Learning all about the three-ness of 3
Practising and applying strategies for accurate counting
Playing lots of games to help us segment and blend the individual sounds in words
Supertato
Number hunting
Week beginning 24.9.18
The children have had a fantastic full time week and have enjoyed exploring the 'big' playground at lunchtimes. The children have been doing some super counting using numicon pieces and working on recognising numerals 1 - 10. We have been exploring sounds, developing our memory skills and some children have even been practising writing their names.
Last week saw the arrival of our new reading bench and water play feature, the children loved playing with these and getting wet (even whilst wearing their waterproofs!) Some of the children found bugs under the trees and decided to make a bug hotel. The children worked diligently as a team to build one using materials they found, not forgetting to add grass and hay for food. See if you can spot it next time you are in the reception area. The bikes and building blocks continue to be a huge source of engagement.
Hopefully you have all been able to access Tapestry and have seen some of the fun learning activities your child has been up to. Please see one of us if you have not been able to access this.
Next week we will be exploring the book 'Supertato' and seeing how this engages and excites the children. We are hoping it will lead to some superhero writing. We will be exploring the number two and making sure the children can really understand it's value and how it is represented in many different ways.
Week beginning 17.9.18
We have had a very successful second week, the children are beginning to know the classroom routines, make new friends and explore the classroom both inside and outside fully.
The middle of this week saw the children stay for lunch and they really took it in their stride. Each table had two very grown up year 6 'buddies' to help them, along with the teachers and lunch break supervisors. Lunches were served, eaten excitedly and then the fun of playtime began. Well done to all the children on behaving so well and adding yet another school routine to their belt.
In class, the children have explored moon dough, discovered pirate treasure in the sand and investigated how to open spiky conker shells. We have created our very own number lines using the children to represent each numeral (take a look above their pegs) and have explored sounds around us. What a busy week!
We look forward to welcoming the children into school next week, full-time.
Have a super weekend.
The Reception Team.
Our 1st Week in School
We have had a fantastic 1st week at school. The children have settled in fantastically and we have enjoyed getting to know them all. They have all come in with a positive attitude and picked up the new routines well.
The children have been busy exploring all of the resources in Bay, Mint and outside. We have worked really well in tidy teams to learn how to look after our learning areas by cleaning and putting the resources away and we will continue this next week. The bikes in the outside area have been a huge hit and we had to think hard about how we could share the bikes so that everyone could have a turn. We also had some dinosaur eggs that the children helped to hatch, using spoons to scrape and trying to find ways to make them melt! Inside, we have sung songs, built castles, painted pictures, squished playdough, designed tracks and dressed up. We have used our imaginations in the role play areas - with superheroes, adventures at sea, prisons and castles. Some of us have had a go at making up our own stories and acting these out in the 'story square'. There have been 'shows' with musical instruments and dancing and the children are learning how to use the CD player to play music or listen to stories. The children have showcased their construction skills with some amazing models being made. We have started to use the classroom computers and hope to look at some of the other technology available in school next week. We have persevered with new challenges and are developing our independence as we become more familiar with the classrooms.
The children have come home with a 'Level' book and a share book for you to record their reading at home and communicate with us. You are welcome to come in with your child and change their 'Level' book and choose a new story book each morning. On Wednesday we will start the adventure of lunchtimes.

Thank you to all the parents for helping the children with organizing themselves in the morning and ensuring all of their items have been labelled.
We are really looking forward to next week and having all the children together.
Have a restful weekend,
The Reception Team